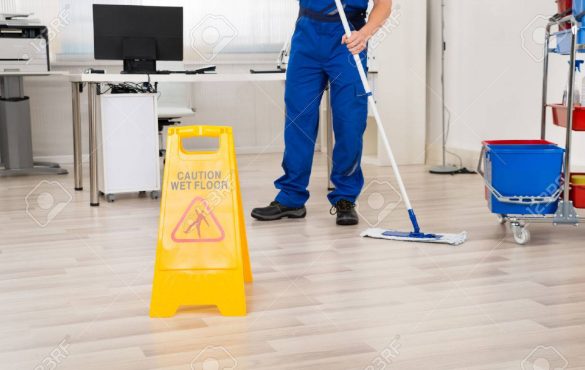 Boon Poh is a company that offers services aplenty. This includes our most renowned one involving Waste Management, Recycling, Landscaping, and even Cleaning Services.
The diversity of our services is the result of having been in this Waste Management Industry for over 40 years. We see nothing but benefits aplenty from this diversification.
We provide Cleaning Services for numerous spaces be it commercial buildings and industrial sites. However, this Service of ours can be most conveniently used for Offices.
With the use of our Professional Office Cleaning Service, you no longer need to spend your time hunched over every nook and cranny in a bid to keep every corner in the office spick and span.
Our Office Cleaning Service will be able to ensure that no dust or bits of crumbs will remain untouched on the ground. They will all be sucked within seconds via either our wet or dry vacuum cleaners. We're also equipped with backpack vacuums to further enhance locations' hygienic state.
Thus, your office will be able to remain hygienic without the need for you to lift a single finger.
An unhygienic environment may affect employees' productivity and eventually their health too.
Such an environment may breed illnesses and cause employees to be under the weather.
To prevent or counter such instances, our Office Cleaning Service will do you good for we will rid the entire vicinity off any toxins and prevent the spread of any viruses through our thorough cleaning processes.
Well Equipped
Here in Boon Poh, we are armed with the latest technologies that deal with cleaning. This includes Polishing and Scrubbing Machines, High Water Pressure Machines, Ride-on Sweepers, Ride-on Auto-Scrubbing Machines, Steam Carpet Extractor, and the aforementioned Vacuum Cleaners.
Quality Service
We aren't just well equipped technological-wise. In fact, we are also well equipped when it comes to our employees' knowledge and experience in this field.
Hence, with such well-equipped employees, we are able to guarantee you High-Quality Service.
Eliminates Pests
Some offices may be infested with Pests but fear not, for we offer Pest Control Services too. Hence, you will be able to rid your office off not just wastes but any unwanted creepy crawlies too.